10 Kool FREE apps a Bear must have for his social needs.
We all (or most of us) have a smart phone, or tablet, or some kind of device that has some apps on it. Its becoming so popular that it makes it hard to detach ourselves from it, or when we do, we feel totally disconnected from the world.
We looked and researched some kool apps that a bear should have for his social life.
Apart you Facebook, Twitter, Flickr,Tmblr and the rest here are our suggestions that is if you don't have them already!
Here it goes



Growlr
Our favourite dating app, it finds a bear near you. They claim over 2 million users are in their database. You can send Private messages and picture. Now their gallery of private picture has extended to 5 for paying users. What we also found Kool is that you can send voice memos too.



Scruff
Same as Growlr some Kool features all types of men from Bear to leather muscles. They say over 50 million messages are exchanged every week. Have to say on their FB page has over 385,000 likes. Makes it quite popular.



Grindr
Exist since 2009 and was quickly THE most popular gay dating app. They proudly state that they're in over 190 countries in the world. New feature on it called Tribes makes you choose the group you are most interested in. Smart move!



U4Bear
Not as popular as the other but sure is getting to be with nice features.



Bear411
An app or I have to say more of an Icon that bring you to there very user-friendly mobile website. Now with GPS localiser.



TimerCam
It's dead-simple. The only feature that separates TimerCam from the iPhone's default camera app is a timer, with options for 5, 10, 15, and 30-second shooting delays. The flash can be set to on, off, or auto, and it can toggle between the front and rear cameras. That's all there is to it.



Snapseed
Easily adjust your photos with a single tap using Auto Correct
. Tweaks your photo to perfection with Tune Image
. Use Selective Adjust to enhance specific objects or areas in your photos
. Experiment with fun & innovative filters like Drama, Vintage, Grunge, and Tilt-Shift
. Add Image Borders for a finishing touch
. Share your creations via Google+, email, and any other service you have installed.



Photosynth
Another very cool sort of photo you can take very easily with an iPhone is panorama. Photosynth is the quick easy way to do it. Simply press the start button and pan side to side up and down the panorama. Just save it for your own purposes or let Photosynth publish it to for others to see.



Pic Lock 3
Now with all the pictures you will be taking to share or for your personal use, there are some I am sure you'll want to lock up in a safe place.
Here is a Kool free app that will do the trick . Pic Lock 3 password protects images and albums on your iOS device to keep them safe from prying eyes, and it does so extremely well. Unlike many other password vault apps, this one is very easy to use, with deep tutorial integration, numerous functions, and upgrade options that are useful but not required to use the app at its most basic level.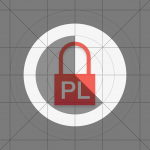 Pic Lock 4
Pic Lock 4 Ultimate™ Hide & Secure your secret pictures, private video clips, notes, passwords, todos, location, audio, secret messages in a very safe place. No one can access, except you.